About Nathan Petz
An Army Veteran, Nathan spent 4 years in Germany serving the USA from 1995 to 1999. He opened Vertigo Gallery Tattoo after returning to the Pacific Northwest in 2000.


Styles of Interest
Nathan specializes in large scale custom work. He is well versed in many styles from realism, to neo-trditional to bio-mech. Examples of Nathans work can be found in the "Tattoo Gallery" linked above, or on Instagram.


Pricing
$150 per hour
$150 minimum
$100-$200 deposit required to hold tattoo appointment.
From time to time, Nathan does offer pre-drawn designs for flate rates. We are working on creating a space for those on this page, but, until then, refer to Instagram for posts offering flate rate pieces!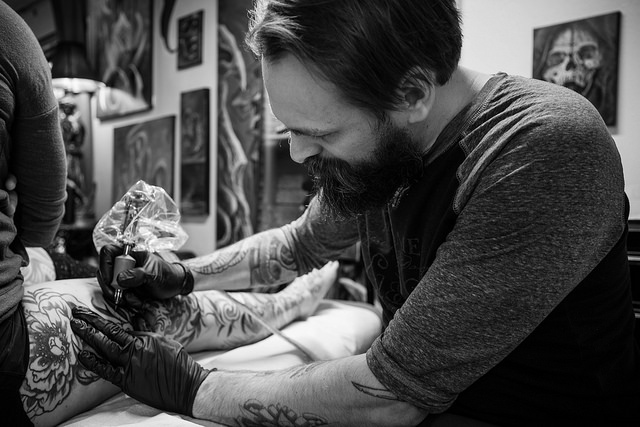 About Emily Kay




After attending college for art, Emily began her tattoo career in 2011 when she secured an apprentiship with Nathan Petz.  


Styles of Interest
Emily is currently giving priority to requests for custom illustrative medium to large projects. She also enjoys realistic animal portraits.
$150 per hour
$150 minimum
$100-$200 deposit requied to secure tattoo appointment.